Saturday, October 16th from 1 PM to 5PM
Grab your family and your friends to stop by FBC to grab a map, clues and swag bag for this Halloween adventure! Hidden around town are our friends who are waiting to play some games, hand out candy and help you enter to win a grand prize. Groups must find and participate at all 7 locations to receive a punch in their card that they can drop off at First Baptist Church before 6:30 PM and the winner will be announced that night in person and on the Halloween Hunt Facebook page.

We will be monitoring social distancing and providing clean/safe activities for the whole family!

Feel free to dress up in costume, if you would like. Face masks are required (costume masks do not count).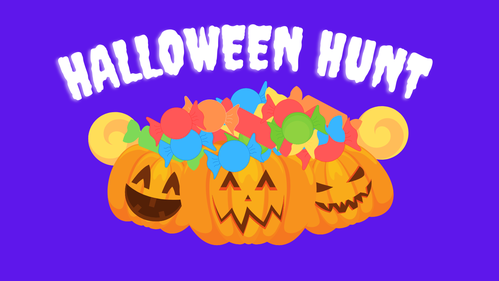 Follow the Halloween Hunt on Facebook to get updates!
Volunteers are needed at each station to hand out prizes and help with the activities.
You can volunteer as an individual or as a group - just indicate when you sign up if others are coming with you.
Event Information and Guidelines
Frequently Asked Questions
Face masks are required at each station (Halloween Masks do not count)
Hand sanitizer will be provided at each station and you will need to use it upon arrival
Any item that is used at a station will be wiped after each use
The event starts at 1 PM and runs to 5 PM

You do not have to start at 2 PM
The course is designed to take about an hour to complete (depending on traffic in town)
The latest you can start is 4:00 PM
If you pre-registered, you will receive your swag bag when you check in at First Baptist Church
• Is there a particular order to go in?
Nope!

• When will we find out the winners to the grand prize drawing?
That day at 6:30 PM on social media and we will contact you.

• What do we win?
An assortment of prizes donated by local businesses and some other goodies that we threw in too!

• What if we can't figure out the answer to the scavenger hunt clues?
There is a special answer key just in case on the back of the sheet.

• What if we don't feel comfortable completing the task at a station?
That's okay, just let the volunteers know and they will still punch your card

• How will we know we're at the right locations?
You should see a sign that says Halloween Hunt in the grass as well as volunteers with a Halloween Hunt facemask and lanyards.

• Where do we put our punch card at the end?
Ask a Windsor Rd. Church Volunteer.

• How do I get in touch with a Pastor at First Baptist or Windsor Road? office@savoychurch.org or info@windsorroad.org

• If you need to get ahold of someone for game information, please text
217-275-5410


Thank You to all the businesses who helped make this fun possible!!!